All star voting is closed. The ballots are in and the all stars are decided!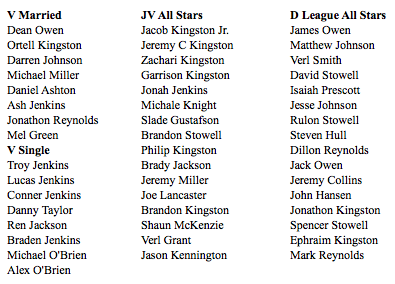 These are in no particular order. Teams for JV and D Leagues will be picked during the day and announced at the games tonight.
Each league will hold their own all star game at the end of the night. First event of the night will be the 3-point shootout. Next up, the skills challenge. The dunk contest will follow, and then the all star game. All star game will be played with 10 min quarters.
The approximate time for these events are in a previous post.